Enferi
https://youtu.be/wj2omaZf91gTwitter Facebook InstagramPrepare yourselves for the mortal chal
Prepare yourselves for the mortal challenges of the Enferi!
Enferi is a third person hack and slash ARPG with a unique 1-4 player online co-op experience and split screen support. Fans of the genre can now enjoy the simple, engaging and addictive gameplay of Roguelike/permadeath games mixed withtheir favourite genre. No more catching up to the level and gear of your friends in order to comfortably play with them, just grab a controller and you're good to go!
Armed with an electrified bastardsword, dual grappling guns and an array of dark magic, players have to survive the horde and their bosses for as long as they can in an increasingly difficult environment. Featuring classic hack and slash gameplay, leaderboards, levelling and permanent death on all mayor platforms, players can soon compete for bragging rights, personal glory or just a fun evening on the couch with friends!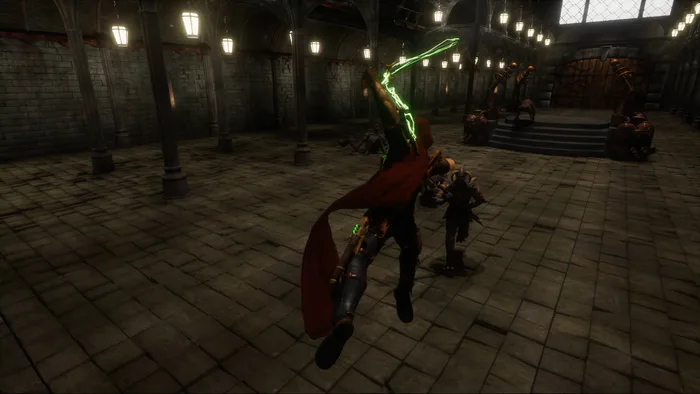 Main Features
• Fast paced hack and slash combat with levelling system, allowing you to amplify
your magic, dual Winchesters, strength and health.
• Zombie/horde mode gameplay with permanent Death
• 1-4 player online co-op
• 1-4 player split screen mode
• Planned release on Steam(PC), Playstation 4, Xbox One and the Nintendo
Switch
• 4 leaderboards for 1-4 players online co-op
• 5-6 stages with different environments and bosses that can be explored by the
players. No procedural generated dungeons, every session will be exactly the
same to keep the leaderboards balanced.
• Achievements and cosmetic customisation (after early access)
• Tutorial level for new players
If you've liked what you've seen and read so far, a follow is much appreciated!
Unfortunately, Enferi didn't make the Kickstarter goal. But don't worry, development is still active!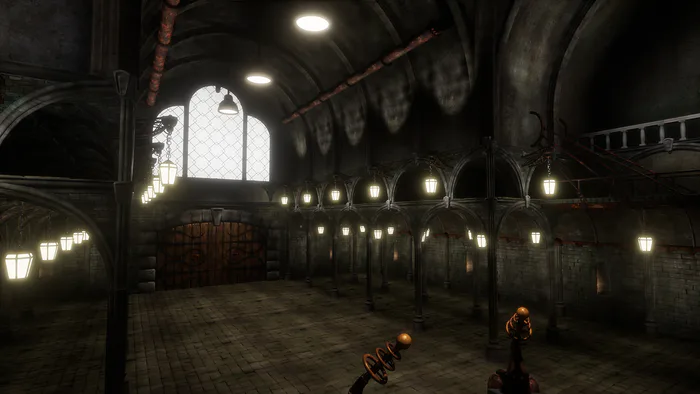 #rpg #multiplayer #pc #arpg #hackandslash #3d #singleplayer #survival #horde #hordemode #fantasy #demon #steampunk #thirdperson #action
Related Navigation